15 Nov

CiTi-ZEN Issue No.58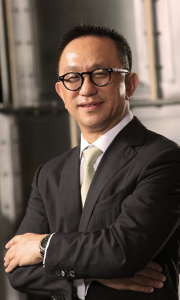 I hope that you and your family are all continuing to keep safe and well; and who would have thought that the world still continues to be disrupted by the COVID-19 pandemic.
After 13 years introducing you to many interesting individuals and bringing you some fun stories, it is time to say goodbye. Ireka Corporation Berhad, which has brought you CiTi-ZEN, has new shareholders and I, alongside the current top management team at Ireka Development Management are in the process of restructuring the property development division under a new entity. In the meantime, we will be terminating the publication of CiTi-ZEN. Am I sad about CiTi-ZEN ending? Yes, but it has been a terrific run and I am truly proud of it.
CiTi-ZEN wouldn't be anywhere without the contributors whom we have had the privilege to interview over the last 13 years and I want to take a moment to thank all of them for entrusting us with their stories. They share our philosophy of Living Life Large! We have called on a few of you to work a little harder for us, and in this issue, they share what the last tumultuous year has been like for them. One message comes through for each of them – resilience! Resilience seems to have been the driving mechanism to keep heads high for these illustrious individuals moving forward against some difficult odds brought on by the pandemic. Talking of resilience, we are honoured to feature silver medal winner in the Men's track cycling event at the recent Tokyo 2020 Olympic Games, Dato' Muhammad Azizulhasni bin Awang, aka Pocket Rocketman. Talk about saving the best to last! Property guru, Previn also shares his outlook for the property market in 2022. He is definitely worth listening to.
To our CiTi-ZEN readers, I want to thank you for your company. We will be leaving this and all previous copies of the magazine available on the Ireka website so you can still read them, and we hope you will continue to find value in it.
Until next time, Live Life Large!