22 Oct

InTuition – Learning in the Time of COVID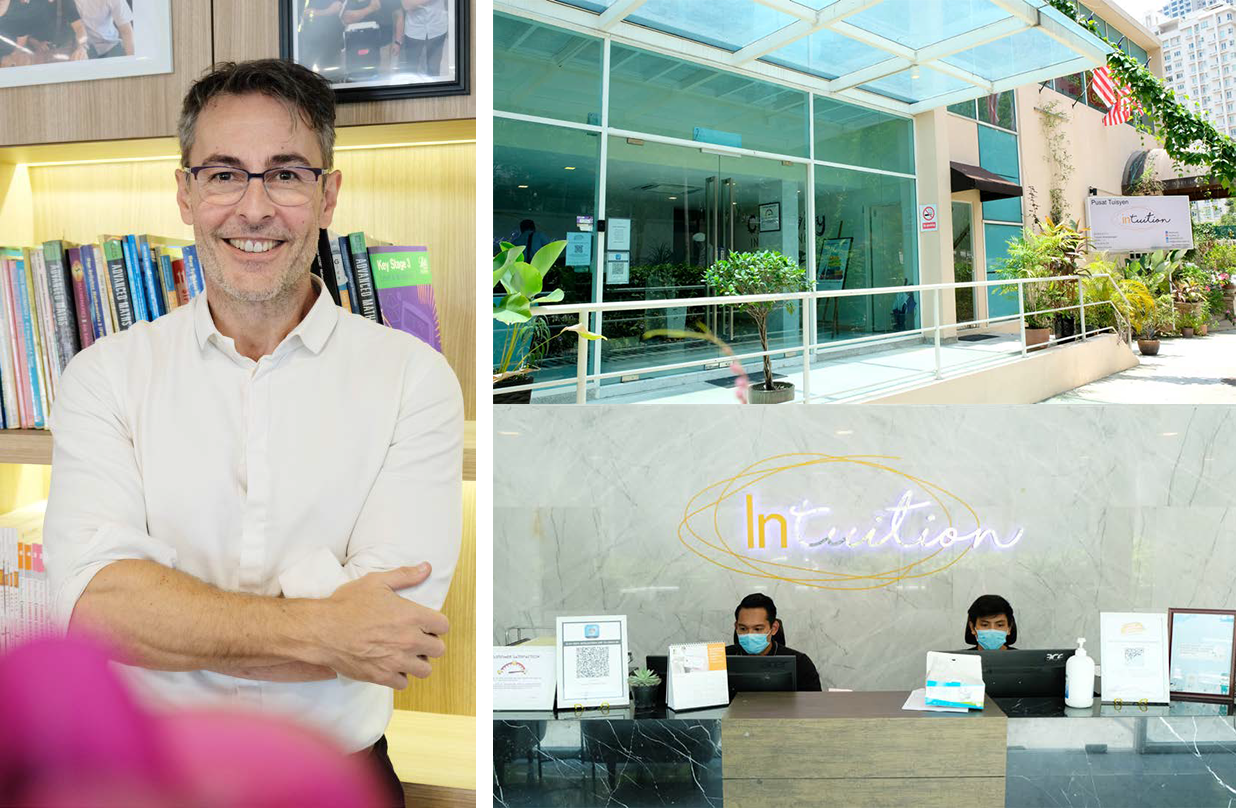 For children worldwide, COVID-19 saw schools shut and the rapid rise of e-learning. The World Economic Forum estimated that 1.2 billion children in 186 countries were affected by school closures due to the pandemic and they go further to say that online learning is here to stay. INtuition, based in the Mont' Kiara district of Kuala Lumpur is an education centre that is not just about achieving good exam grades. According to UK-born CEO, Steven Shorthose (who has 30 years teaching under his belt), INtuition's approach is to educate the students and teachers on more than school life in order to enhance the classroom experience.
When CiTi-ZEN interviewed Steven in 2018, he wanted to create a tuition centre with a difference. I would say that he has definitely achieved this, the current pandemic notwithstanding.
INtuition is a stand-alone building ideally situated on the Jalan Kiara main road for easy access and it is also perfectly located within easy reach of two Mont' Kiara international schools. Steven has created a "Google style" tuition centre which he describes as being a serious place of learning with an informal edge such as a chill out space for the children to relax in, within an upbeat and colourful environment, complete with a couple of rabbits for the children to befriend.
More Than Just Learning
Throughout the period of the movement restriction orders in Malaysia, INtuition continued to teach online and kept in touch with the children. Many of the children have returned to physical learning now, and for those who request it, the teachers will also do home tuition.
INtuition also provides master classes in second languages, taught by qualified native-speaking professionals and is an authorised centre for conducting Hanyu Shuiping Kaoshi (HSK) lessons and soon to be examination centre. This is an international standardised exam which tests and rates Chinese language proficiency for non- Chinese speakers. In partnership with the Chinese Government, INtuition will be the only private institution to offer the Chinese Proficiency test in Malaysia. Interestingly, German is currently the most popular language people are also requesting to learn.
Home Schooling
In addition to tuition services, INtuition is developing its home schooling and 1-year A-Level course. The home schooling programme is all about tailormade and not prescriptive learning. There are currently 15 full-time children on this programme and Steven says that the main reasons why home school parents choose Intuition include:
• Flexibility in course choices, schedule and pace.
• Small class sizes – "Happier students make better learners".
• Provides a way for students to get ahead, stay on target or get back on track.
• Ability to connect with the other students of different age groups through activities and collaborative events.
• Certified teachers invested in the student's success with low student-teacher ratio.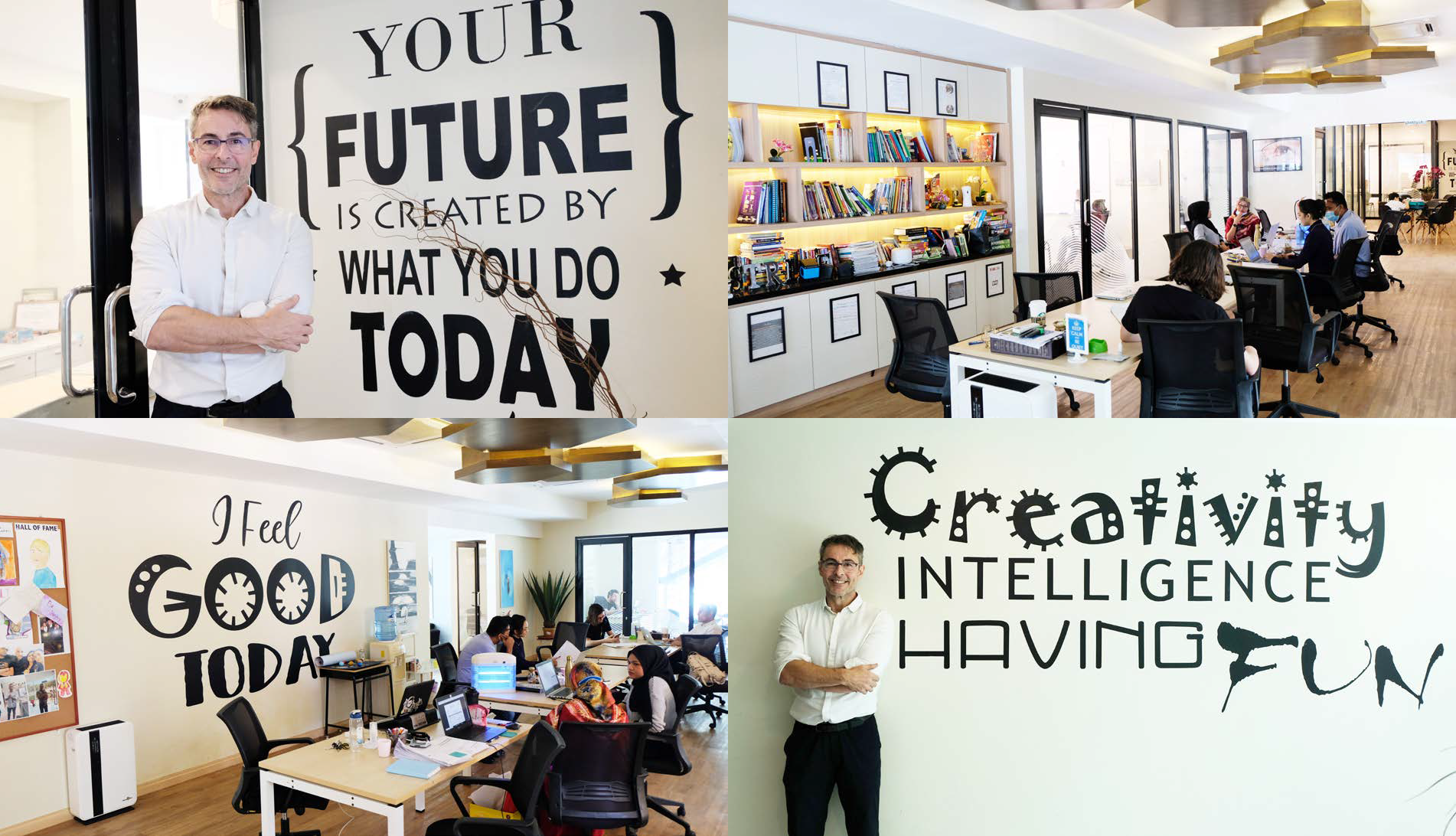 A-Level In One Year!
The one year A-Level course is a novel idea pioneered by INtuition. Time is of the essence and Steven says that the new 52 week course (rather than the conventional 2 years to complete the A-Level course) will benefit students in retaining information better, have more consistency in their learning and enjoy the benefits of small class sizes; and of course the savings on one year's school fees. The concentrated course will prepare students for exams through a supervised and consolidated learning programme with only 4 weeks holiday in the year.
Continued Learning
Steven is proud of what INtuition has been able to achieve in its short time of being operational and keeping the learning going throughout the Coronavirus pandemic. "The children do not have to be here. I tutor many overseas students online since COVID began. They are from the UK, Kuwait and Korea. We even have online home school where some students are taught all subjects completely online. I now also have ex-students sending their own children to the centre!"
Intuition (Tuition Centre)
Jalan Duta Kiara
Mont' Kiara
50480 Kuala Lumpur
T: 019 725 7006
E: info@intuition.com.my