22 Oct

Putting Lockdown Time to Good Use!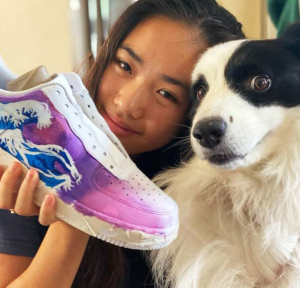 "When life gives you lemons, make lemonade" – this is exactly what teenager, Eunice Lai did during her lockdown time in Malaysia. She arrived from Hong Kong with her family to spend Chinese New Year in Kuala Lumpur and the rapid worldwide spread of the COVID-19 virus in February and March put paid to plans of returning to Hong Kong. The nationwide lockdown to fight the pandemic turned everyone's lives upside down, with the introduction of online school lessons and lots of spare time and hours to fill. Fifteen year old Eunice decided to make some lemonade!
Creating Custom Shoes
What started out as an activity to keep her occupied is now a growing business. Eunicustoms is a custom shoe business selling unique, customized shoes all over the world. Each pair of shoes is carefully hand painted by Eunice herself and goes through a series of quality control tests conducted with the help of her brother, Oliver (13). They check for any messy paint work, reflectives that aren't ironed on properly and general unfinished work. Eunice takes this part of the process very seriously and refers to it as a "pivotal step because even one small mistake is not acceptable!" Customers can choose from a catalogue of preexisting designs or they can work with Eunice to design completely new and unique designs that have never been done before.
For Eunice, this is the most enjoyable part, being able to work together with costumers to create a custom design for them because it involves the exchange of really interesting ideas between both parties. However, Eunice admits that working on custom designs is also one of the most challenging aspects of what she does as she has to constantly worry about meeting the expectations of her customers who are mainly from the United States. They find Eunice through a website called "The Custom Movement", an online market place for custom shoes made by hundreds of different designers from all over the world. Of course, her friends and family are also among her most loyal customers.
How It Started
It all started in December 2019 when Eunice saw a Tik Tok about someone drawing dragons on their shoes and she decided to do the same on her own. Dad, Lai Voon Wai, was the one who spotted the opportunity to keep Eunice creatively and productively occupied during lockdown and saw the potential in this art form. He encouraged Eunice to research the shoe customization community, given his daughter's creative flair and artistic talents. He then bought Eunice her first 12 colour set of Angelus Leather Paints and then there was no looking back. This opened up an entirely new community for Eunice who got hooked on the possibility of working on such a unique medium of art. What started as a way to pass her lockdown time, developed into a custom shoe business, albeit a modest one at this stage, but with plenty of room to flourish.
Hobby or a Businesses

Interestingly, youth-run businesses are on the increase worldwide and according to a 2019 UK survey by financial services organization, OneFamily, the number of teenagers setting up businesses has increased significantly, from 500 in 2009 to more than 4,000 in 2019. Nici Audhlam-Gardiner of OneFamily said, "Generation Z were born after Google and have grown up with social media, so it's no surprise that these teens are already using their networks to help build their career." The study indicated that youth-run businesses were most likely to be focused on technology, clothing or accessory lines, entertainment or media, food or drink, or health or beauty products.
Although Eunice is juggling between studying and running her business, she enjoys seeing her creations being appreciated by her customers and earning some money from her hobby. "I consider it both a hobby and a business depending on the day. Sometimes I would have to paint the same design on over 3 different pairs of shoes and that can be monotonous, making it feel more like a chore than something I want to do, while on other days, I get a custom order which gives me much more artistic freedom to see how the shoe should be painted, letting me explore different art techniques while using my creativity and critical thinking skills to overcome any design obstacles I might face."
Always Learning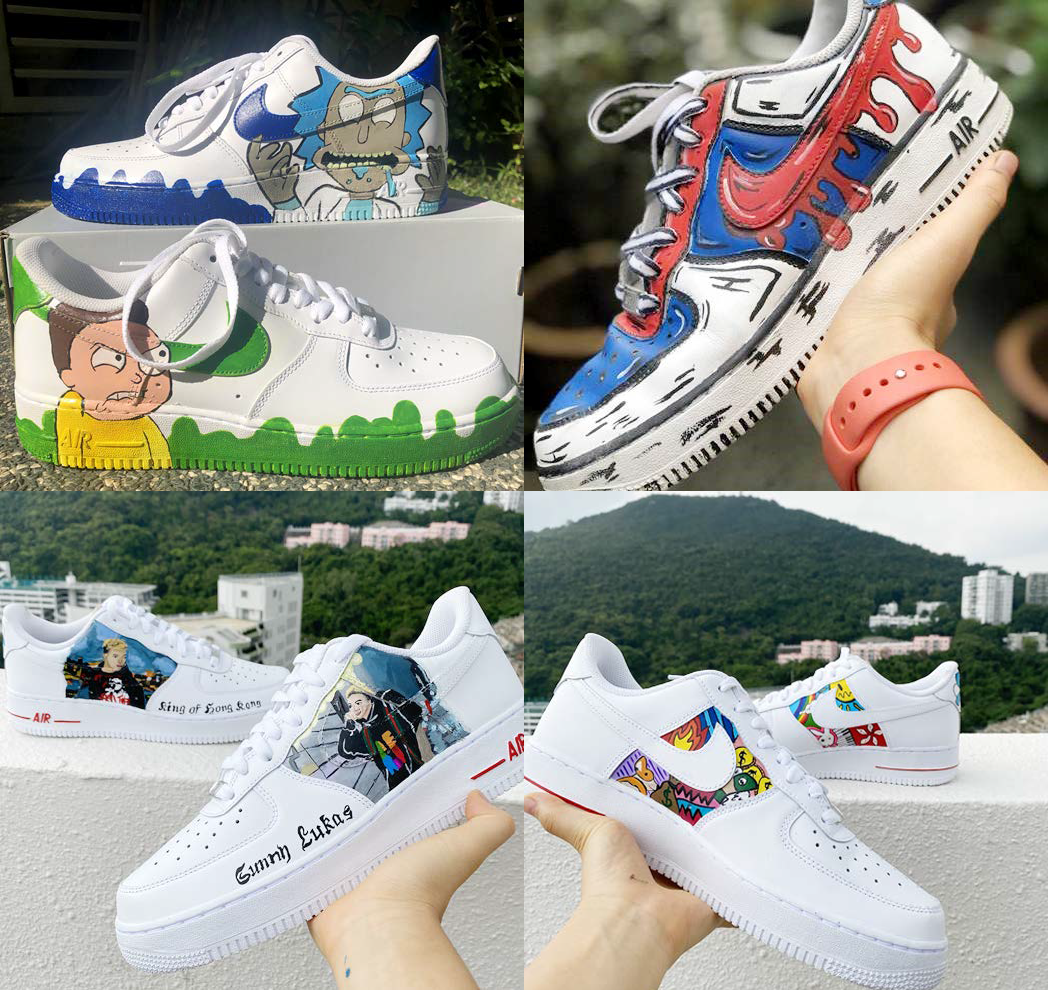 School always comes first because Eunice will finish all her school work (however tedious!) before starting work on the shoes. "This balancing act forces me to learn how to prioritise between for example, having shoe orders to complete and a maths assignment to submit at the same time." However difficult, Eunice knows she has chosen an area she enjoys and it's starting to make an impact. She enjoys managing her own time, setting her own goals, being her own boss and bringing in the extra money is not to be sniffed at!
Eunice's design inspirations come from either other creators in the community or from current trends in the teenage fashion world. For example, before the summer, Eunice noticed the growing popularity of daisy designed clothing, so she created shoes that would match these and the daisy designed shoes ended up being one of her best sellers over the past few months. For custom designs, Eunice gets her inspiration from the customers themselves because they usually have specific requirements in mind.
A Bright Future
Eunicustoms has a bright future but Eunice is realistic about the scale of which she can run her first-time business because school has to come first – every time!
Her ambition is to maintain this business through university and to one day collaborate with Nike to come up with new shoe designs, whilst also continuing to grow her presence within the custom shoe community by making new groundbreaking designs that can go, in Eunice's own words, "viral".
Asked about the secret of her success, Eunice talks of the importance of keeping engaged with the custom shoe community and not working in a vacuum, reaching out to different creators who are always generous with their support, sharing design ideas and even sharing how to deal with difficult customers, which Eunice says helps her to deal with any type of person! Eunice herself is generous with her experiences and has offered to directly answer questions any budding teenage entrepreneur might have. She understands trying to make it as a business owner while still being in school, contending with exams and the rigours of adolescence, challenging enough on their own without creating, developing and managing a viable business on top of it.
Sharing Ideas
Eunice plans to host a Q&A event on her shoe painting process, providing tips and tricks on how to grow your business on a platform called Alive Vibe (website:alivevibe.info)!
This inspiring young lady has her own message for other teenage entrepreneurs, "Be patient! A small business takes time to grow! I started with 5 orders in March 2020 to now having at least 20-30 orders a month!"
For more information,
you can contact Eunice on:
Instagram @eunicustoms
eunicustoms@gmail.com!