01 Feb

Sole Desires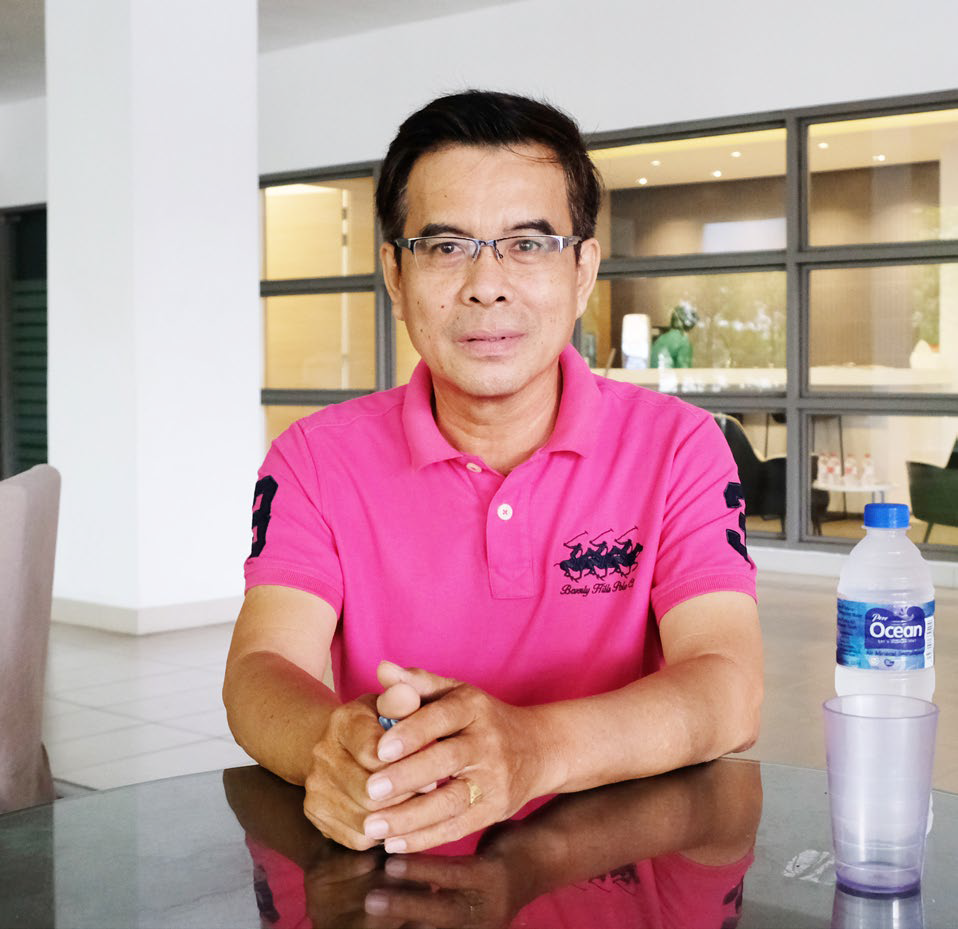 Customized shoes with the Jackson Chen label have been around for over 30 years. The man himself has been personalizing women's shoes since he was 16 years old. Encouraged by his grandmother, Jackson was apprentice to the shoemaker next door to his Kajang home for 2 years and then went to work in a KL shoe factory. By then, Jackson had learnt how to do everything from the bottom-up – technique to cut leather and other shoe materials to fit different feet sizes, cutting the different contours of shoe patterns, selecting shoe base materials and applying glue bond or sewing techniques. In the early days every part of the shoe making process was made by hand but now he does have machinery to help with some of the processes, especially cutting of the harder materials to make it less arduous. Jackson's favourite part of the process is putting pieces of the shoe material together where everything has to be precise in order to make sure it keeps its shape, is durable, and comfortable.
Jackson bought over the madeto- order shoe firm (lock, stock and machinery) where he worked, when the owner decided to retire. This was over 30 years ago. His brother then went into partnership with him and it has become a family affair with Jackson being responsible for the marketing and material buying, his brother and he make the shoes and Jackson's wife helps with the stitching. Jackson laments that sadly none of their children have wanted to step into their, excuse the pun, shoes!
Starting out over 30 years ago, Jackson's customers were in the main, office staff requesting PVC shoes sold at RM30 a pair and they made around 90 pairs a day. Then he was introduced to an expat lady who wanted leather shoes and suggested this was his future which is when the Jackson Chen label started working with leather. Jackson admits that for creative purposes, the variety of colours in leather is limited so he also likes working with other textiles to offer customers a wider choice. Today, the Jackson Chen label's clients are mainly expat ladies and word-of-mouth gets him the business.
Made-to-order on your doorstep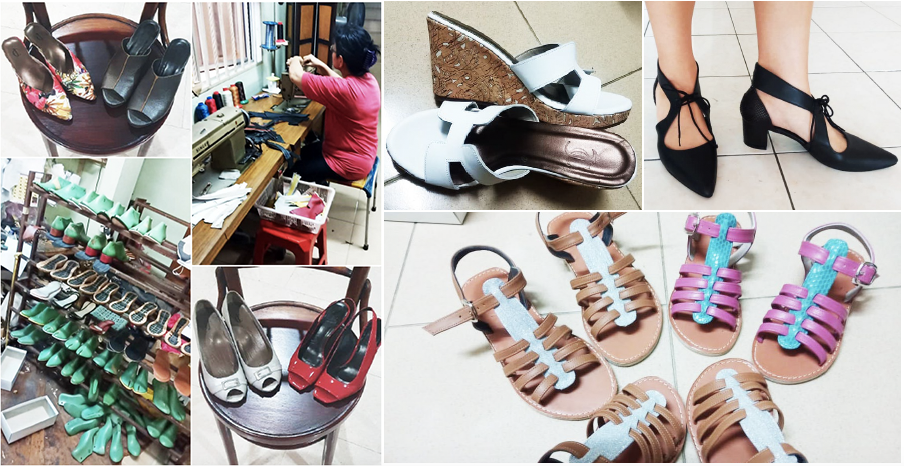 Owning a Jackson Chen label starts from your doorstep. Jackson himself comes to you with his samples and materials for you to decide. This is so convenient and best of all, Jackson is always punctual! You discuss your ideas, and once the design is confirmed, Jackson will source for the material and your new shoes will be ready in about 7 days (sooner if required); and they typically cost between RM150 to RM180 a pair. If the shoes need altering, this is done with no questions asked. I have had sandals, dance shoes and court shoes made by Jackson over the years. This beats traipsing around the malls, especially at this time of the pandemic.
"People always ask me if I have new shoe designs, I show them and yet they still settle on their same, usual design because it is comfortable and guaranteed to suit their feet. When I see people's feet, I know exactly the type and shape of shoe that would suit them. Bunions, long toes, stubby toes, high arches all play a part. Women with long, thin feet will not be able to support open toed shoes and will eventually get annoyed when the shoes keep slipping. I will tell my customers if certain designs selected don't suit them because I guarantee they will tire of the shoes quickly. This will be a waste of effort and money."
Surviving through lockdown and beyond
The business continued but the movement restrictions, coupled with condos restricting visitors' entry were the challenges to overcome. Jackson is determined to keep his business going until he is no longer able to work. He loves being in control of his own time, has outlived many other similar shoe companies and intends to keep it this way. Jackson wants his label to remain local and to only specialize in women's fashion footwear because this formula has worked for him, so having a shop front to show off his wares is definitely not an option he would consider.
"My customers trust me and this is very important to me. I only want them to be happy with and to wear my shoes for a long time to come. Once they stop, I will stop too! It is so rewarding to see my customers happy when they get their shoes. I am grateful for their support."
Facebook : jcshoesmy
Instagram : jackson_chen_shoes