01 Feb

The International Local
"The ideal place for me is the one in which it is
most natural to live as a foreigner." – Italo Calvino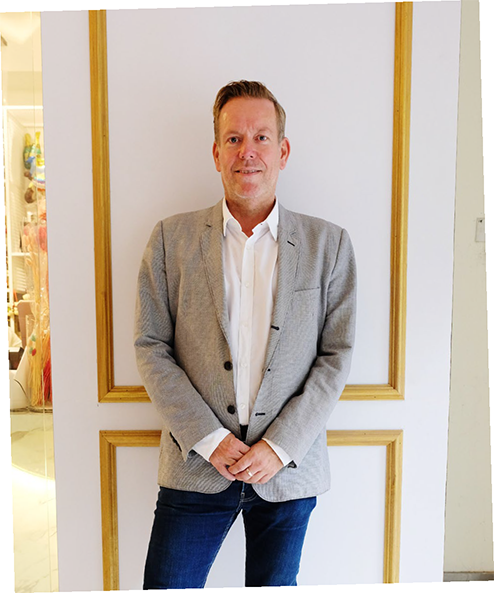 This quote by Italian writer and journalist, Italo Calvino describes Bruce O'Brien to a tee because for him, making Kuala Lumpur home in 2018 seemed the most natural thing in the world to do. He describes settling in Malaysia as one of 2 "leaps of chance".
The first life chance came when Bruce worked for Shell Manchester as a data processing temp straight after leaving university without much direction on the future. This led to a 20 year career with the multi-national which took him to Canada where he lived for 4 years and to Malaysia. Bruce realised that he did not have to live in a corporate straightjacket, quite the opposite – the work variety over the years was exciting and he was good at it (my words, not Bruce's). Procuring contractors for Shell included leading an international team from Malaysia covering Dubai to New Zealand and also from Poland covering Eastern Europe to the west coast of America.
The second life chance was in 2018 when Bruce left Shell and decided to take 3 months off to learn to cook Malaysian cuisine which he loves. Three months turned into a year, and today, Kuala Lumpur is home. Bruce was not sure where life would take him, except that he wanted to plant his feet firmly on Malaysian soil so he did not hesitate packing everything up in London. "I was delirious about living in Malaysia and in that moment when I made the decision, it went from chance to choice! Living here makes me happy, which thank goodness for that because I did not have a Plan B!!"
A natural born coach
Getting a team based in the four corners of the world to deliver quality work required a high level of emotional intelligence and the clearest of communication – both essential skills for coaching and mentoring. Bruce found he enjoyed this role and acquired a reputation among not just team members but friends and friends' friends who would ask for help with their careers, how to make the best of themselves, their opportunities and so on. In fact, Bruce was one of the pioneers of the Talent Forum in Shell, Canada which was set up to manage the careers of staff.
Bruce is now a certified full-time coach with the Co-Active Training Institute, the body well-known for providing the gold standard in coaching and leadership programmes. His raison d'être is to grow individuals, helping them get the best out of themselves. Most people come to him because they want to get more from their careers, jobs and life. This is most certainly not motherhood and apple pie, given the growing list of top-drawer clients, the latest being Google where Bruce will be part of a team training their leaders in coaching skills.
When asked what one gets from having Bruce as your coach, he said there is no magic formula. "I ask people to bring all their roles to the coaching experience because our lives are not as compartmentalised as we plan them to be. I always ask if there is any part of their life they don't want to discuss, so that if it comes up, how should this be handled? This enables clients to be in control of their learning and sets out the coaching journey with clear boundaries which in turn makes for a richer relationship." In fact, the whole coaching experience is built on having a rapport, so from my observations, it's the value of honesty that Bruce brings to the table. He doesn't sugar coat, nor is he blunt (for me this means getting a point across without consideration of how the response makes others feel) but plain honest which is all about being honourable in your use of words, intentions and action. Bruce is genuinely ambitious for his clients and there is nothing he won't say if it needs to be said!
"I don't have to be right but clients trust me to know that what I say is coming from a good place. My style can be provocative but this is in service of the objectives they have set for themselves."
It was especially refreshing to hear Bruce speak of those people who request coaching because according to him, being a "coachee" takes courage.
"You have to dare to want more. Senior managers don't ask for help easily and think they have to fix it all. So in my experience, it is important to focus on what the client wants to work on because people work on their own ideas really well, and not what they are told to do."
When is good enough, good enough?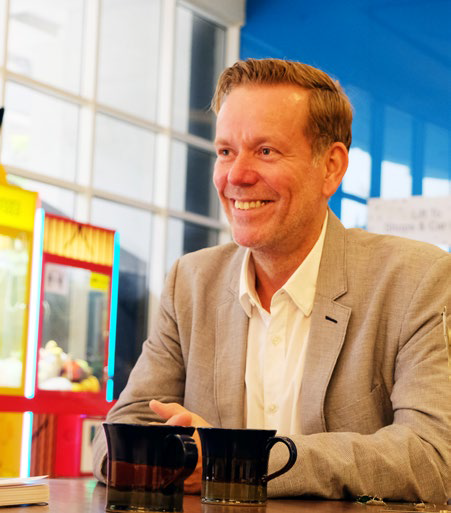 Bruce is constantly learning and improving himself. He is already certified to use the Leadership Circle 360 Assessment Tool; he is halfway through a leadership programme at The Co-Active Training Institute and about to embark on learning about the Organisational Relations Systems Coaching method. In Bruce's own words, "If I want my clients to grow, I will have to do so myself because this is the integrity of the role. I must keep current."
An authentic virtual experience
As most of his clients are outside Malaysia, online coaching is not a new experience for Bruce. In fact the online working goes further back to managing virtual worldwide teams whilst at Shell because this was the only practical way to get the business done. In fact, Bruce had direct reports whom he had never met physically but kept in regular contact with virtually.
And yet the virtual experience can be authentics. Bruce says, "Humans are still humans no matter whether they are on Zoom or in front of you. If you listen, and sense just as if the person were in front of you, there is so much to pickup and comment to."
Being an international local
For me, this sums up Bruce. He is clear about his Manchester roots but also intends to make the most of living in Malaysia. Aside from growing his coaching business here, Bruce is an enthusiastic student of Bahasa Malaysia which he is getting proficient at – well, he can already arrange for deliveries with dispatch drivers entirely in Bahasa Malaysia!
Bruce is an accomplished musician and is part of a rock band with Malaysian musicians. Frustratingly, COVID-19 has put on hold any gigs but this has not deterred the band from jamming and practising regularly. Bruce's fascination with "masak lemak" has led him to create Malaysia's favourite dish, Nasi Lemak from scratch and I can certainly vouch for the authenticity of his Malaysian dishes.
What's next?
Simple really, working with Malaysian businesses and companies to create an impact here. This is actually part of Bruce's business plan.
Giving the last word to Bruce, "I have gone from life running me to me being in control of the choices. If I can help others live from a place of choice, mission accomplished!"