07 May

Upgrading Leftovers on Netflix's Best Leftovers Ever!

Ever thought of what to do with leftovers besides reheating and re-serving? There are actually people who make an art form of leftover food. It is therefore a privilege to feature, in this issue, American cooking show, Best Leftovers Ever which, in a nutshell is when chefs are challenged to work with whatever leftovers they are given to create fancy, wellpresented dishes. Just to explain that the privilege is not featuring the show per se, which is aired on Netflix, but the fact that Malaysian born Santhi Muniandy-Deisch, winner of the third episode, bagging the USD 10,000 prize money agreed to be featured in CiTi-ZEN. Malaysia Boleh!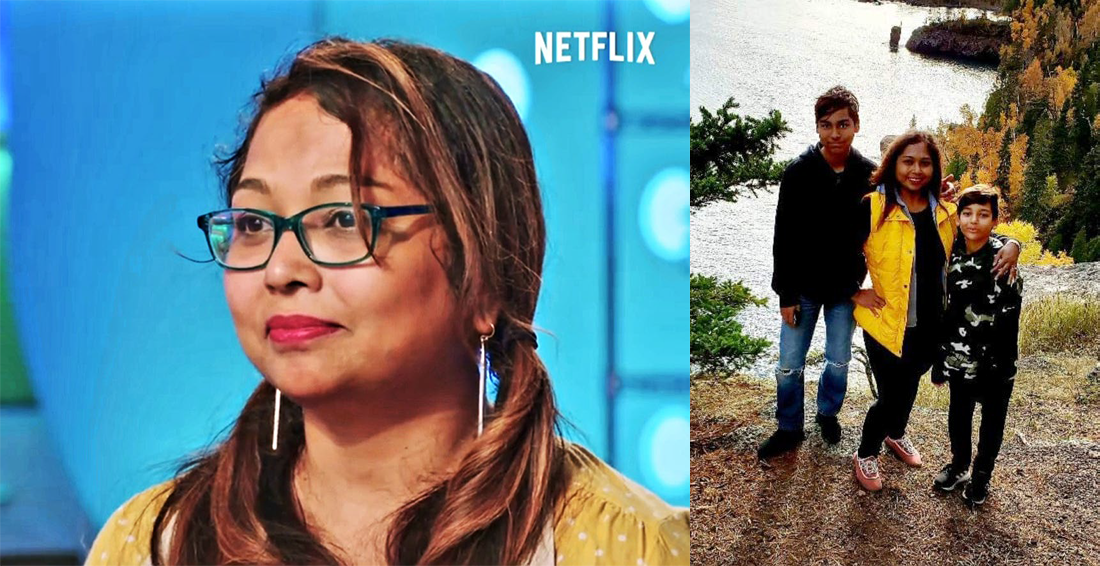 Firstly, congratulations Santhi! Born in Penang and now based in Minnesota, USA, Santhi describes herself as being like an only child because of the age difference between her and the two other siblings. Santhi's stay-at-home mum was her playmate who spent most of her time in the kitchen so this was really Santhi's playground. Santhi's earliest memory was helping her mum in the kitchen and cooking rice at the age of 4. This was where Santhi learnt to be an "instinctual cook", never needing to measure anything, where a dash of this and a pinch of that served her perfectly! When Santhi started her love for cooking, there were no cookery shows or YouTube videos to learn from. The amazing aromas and flavours of SE Asian cooking Santhi was surrounded with growing up was also a way to communicate with her maternal grandmother who spoke only Tamil. Santhi helped her grandmother make the Malaysian snacks she sold and this precious time was a way for them to communicate with each other, albeit through cooking.
Studying abroad was another opportunity to turn her hand to cooking. Feeling home sick for Malaysian food and armed with all the memories of home cooking, Santhi began experimenting and improvising with the available ingredients in Minnesota and even introduced her college friends to Malaysian food. By the way, the desire to experience winter was Santhi's drive to achieve both her degrees in Minnesota! She would not have been disappointed because some say that the Minnesota winters are interminable! This is still home for Santhi and her family. As with her mum, Santhi also uses cooking as the medium of communication and sharing about their Malaysian heritage with her two boys aged 12 and 14. Her older boy seems interested in cooking but takes a more scientist approach to the process, measuring everything precisely. Baking is his speciality.
Competitive Cooking
So how did Santhi end up on Best Leftovers Ever?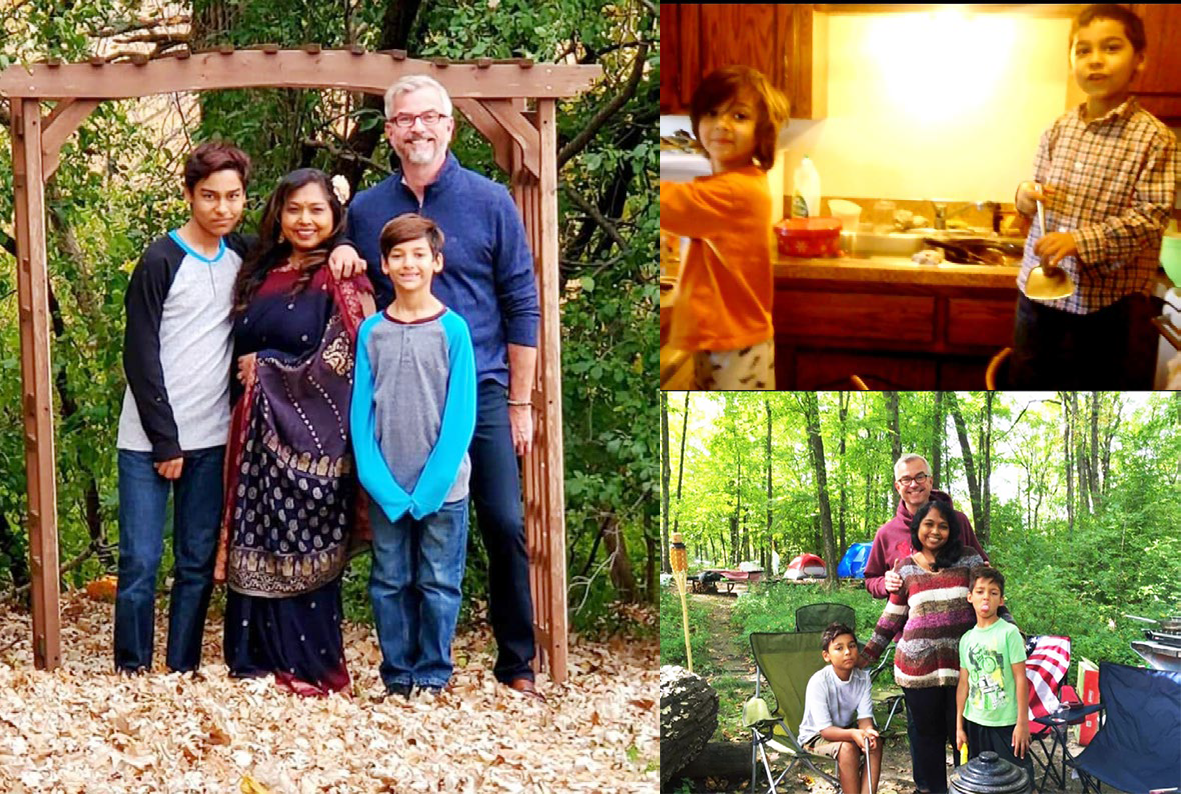 Competitive cooking had always appealed to her and Santhi also tried for Masterchef where passionate cooks compete against each other in culinary challenges to showcase their cooking skills and win the title of the best chef. This experience and journey was definitely for Santhi, so when Best Leftovers Ever came along, she thought, "Let's do it! What's the worstthat can happen?" After a lot of paperwork, phone calls, video presentations and practice runs, Santhi was flown to Los Angeles to appear on the show. Why leftovers? Santhi likes the concept of leftovers because she doesn't like wasting food and also because she enjoys recreating leftovers into something totally different to not get bored of eating the same food! "I really like styling food and my creativity comes through in the food. Food is my art."
The Best Leftovers Ever programme looks for personality and energy as well as what contestants can create with leftovers. Santhi ticks all the boxes. Santhi remembers that her first challenge before appearing in front of a camera was doing something with leftover chicken and corn on the cob – chicken corn fritters was the result.
Once the call came to appear on the show, it was 5-7 months before anything would happen, which left plenty of time to practice and conduct research on food styling, plating and presentation. Appearing in front of the cameras was nerve wrecking enough without having to perform as well, in this case, produce a winning cooking creation. Santhi remembers feeling nervous, her hands shaking, the clock and judges staring at your every chop, pour and stir. The show is all about three cooks turning leftovers into fancy dishes. It really is not as easy as it sounds because you are dealing with food that has already had much of its flavor already determined, already has sauces on them and you definitely don't want to dry out with recooking. It's not about turning leftovers into decent dishes (many of us can do this), it's the creativity and cooking know-how in those dishes that gives these home cooks like Santhi the edge.
Santhi praises her fellow contestants and the judges for the enjoyable experience and said that she would do the whole thing again in a heartbeat! Santhi credits her win to all the cooking knowledge she accumulated from her mum and grandmother. Her winning challenge was to enhance left over beef moussaka and Greek salad which she turned into Nepali momos and Korean bibimbap which one of the judges praised as being, "quite frankly delicious". The USD 10,000 prize money was well deserved. Santhi says that the sense of accomplishment was priceless and she is determined to show her children that no goal is too big and that anything is possible. So, what's next? In the longer term Santhi would like to create a cook book that doesn't just share recipes but also captures old school cooking techniques which will inevitably get lost with new technology running our lives. Santhi also hosts SE Asian cooking classes on Zoom, sharing her knowledge with interested individuals.She adds, "COVID-19 has forced local restaurants to remain closed so this is a great opportunity to try different foods and sometimes wine is involved!" (Santhi dedicates this interview to her beloved Mum and Dad)